Our pistachios are the Australian Sirora variety. This variety, released by the CSIRO in 1982, was bred in Australia for Australian conditions. Pistachios are a very versatile nut, suitable for snacking and for use as an ingredient in both sweet and savoury dishes.
NPA's pistachios are proudly grown by Australian Pioneer Pistachios.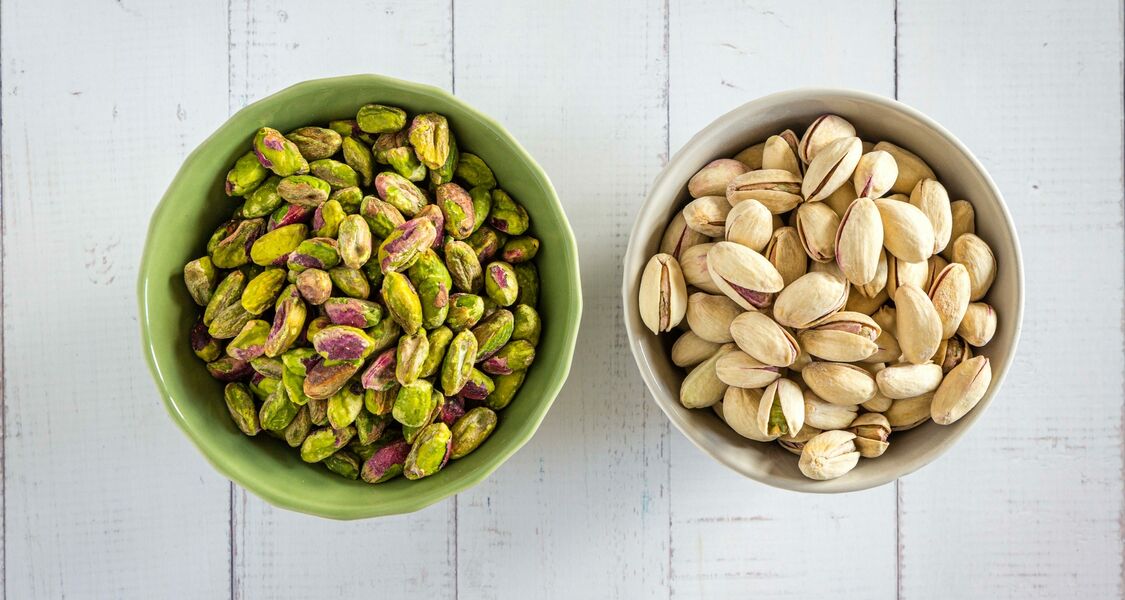 Sizes of inshell:

Jumbo (18 - 20 nuts per ounce)
Medium (21 - 26 nuts per ounce)
Small (30 - 40 nuts per ounce)


Kernels:
We offer kernels with very low foreign matter and typical of the Sirora variety green colour and strong flavour.
Roasted Pistachios
We can offer all of our inshell grades as dry roasted and salted.
Diced Pistachios
Diced pistachios are a very versatile product ranging from a 3mm – 5mm sifted product to a coarse meal.
Packing
Inshell - raw 1,000kg or 25kg bags
Inshell - roasted & salted 1,000kg, 25kg bags or 10kg & 12.5kg cartons
Inshell - roasted & salted 200gm to 1.5kg consumer packs
Kernels - 2 x 10kg vacuum packed cartons

NPA is a proud supporter of the fun and informative'Wise Crack' Australian Pistachio promotional campaign.
See more about the 'Wise Crack' and Australian pistachios here: www.aussiepistachios.com.au
Our pistachio farms are located in three states: Victoria, South Australia and New South Wales.
Pistachio trees are typically biennial in their yield quantity. For example, we are expecting our 2022 pistachio crop to be an 'on-year' and produce a higher yield than this year's 2021 crop.
Enjoy a two minute video of our pistachio orchards and processing facilities:
Since the early 1980's, Australian Pioneer Pistachios has pioneered the growing, production and marketing of Australian Pistachios.
We are committed to the long-term supply of Australian pistachios and have made a large investment in establishing the industry. We have actively pursued the best production practices from around the world and supply an excellent product at a competitive price.
The Riverland and Sunraysia regions of Australia are ideally suited for pistachio growing. The climate conditions include hot summers and a dry autumn harvest period. The water from the Murray River provides the source of irrigation. Pistachios are harvested in March each year.
Our NPA pistachio plant is located in the heart of the Australian pistachio growing region at Robinvale, Victoria. The plant was first commissioned in 1992 and has been dramatically expanding ever since.
NPA are processing pistachios in Australia offering a complete range of services.
Our pistachio operation is an integrated process including hulling, shelling, drying, cleaning, grading, needle-picking, sorting, sizing, roasting & salting and packing.
All these operations are completed at the one site. Carried out by experienced industry professionals, we deliver consistently high quality product and take pride in complete customer satisfaction.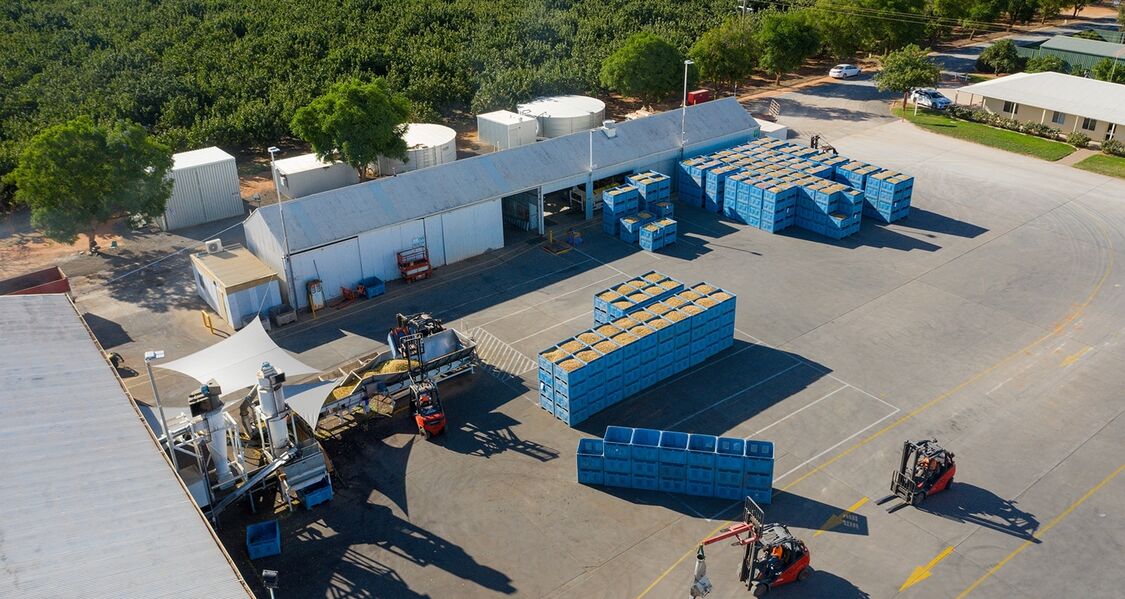 Eating a handful of pistachios every day can reduce your risk of developing cardiovascular disease. This is because regularly eating pistachios can significantly reduce total cholesterol, LDL (bad) cholesterol and improve the ratio of bad to good cholesterol, which are all risk factors for heart disease.
A Systematic Literature Review on nuts and heart health undertaken by the University of Wollongong found that a regular 30g handful of pistachios when eaten as part of a healthy, varied diet contributes to heart health without causing weight gain.
Pistachios are a good source of plant-based protein. A single serve of 30 grams tastes great and is able to satisfy your snacking needs by keeping you feeling fuller for longer.
Nutrition information (edible portion)
Serving size: 30g
Nutrient
Average quantity per serve (edible portion)*
RDI%#
Average quantity per 100g (edible portion)*
Energy
742kJ
9%
2470kJ
Protein
6.3g
13%
21g
Fat, total
14.3g
20%
47.6g
- saturated
1.67g
-
5.4g
- trans
<1g
-
<1g
Carbohydrate, total
4.9g
2%
16.2g^
- sugars
1.9g
2%
6.3g
Sodium
192mg
8%
639mg
*Source FSANZ Nutrition Panel Calculator
^Available carbohydrates with sugar alcohols
#based on FSANZ Nutrition Panel Calculator and an average adult diet of 8700kJ